Esmond Gay

As stated elsewhere in my Bengal cat site, the breed wouldn't be complete without the mention of Esmond Gay. Whilst researching his incredible breeding programme, I read about his Guinness World Records and saw pictures of the celebrities who purchased his gorgeous kittens.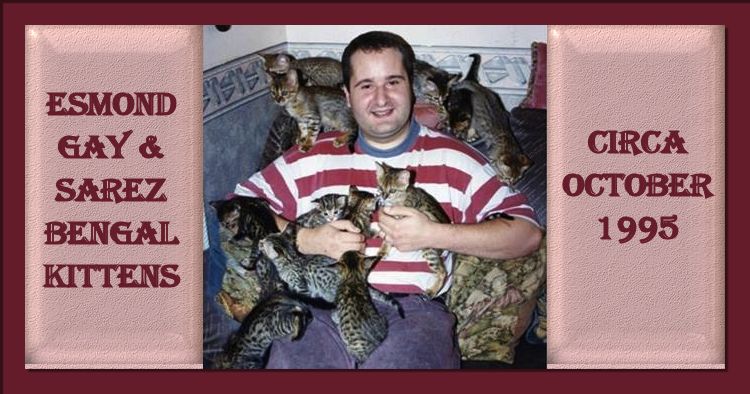 I am proud to call Esmond Gay my friend; he is such a talented man with a heart of gold. His love for his animals shines through as he lived with his cats in his home and spent quality time with them in the same way that I shower Lucy with my undivided attention. For a breeder, this is a rare attribute because so many of his counterparts refer to the Bengal as a 'money cat', a 'muscle cat' or a 'pretty kitty'; but in the case of Esmond, their beauty was just one facet of his devotion to the breed, and their value simply allowed him to help other less fortunate animals.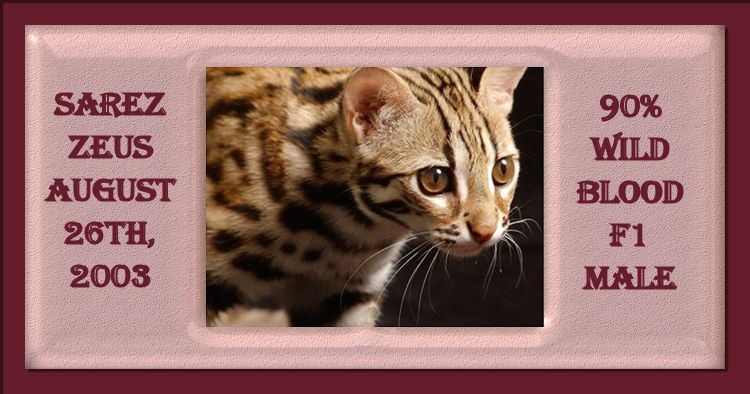 Before their retirement in 2004, Esmond and his fiancée, Sarah, lived not only with Bengals, but with wild cats too, including many leopard cats. He was the only breeder in the UK who succeeded in hybridising from them and did so not with just one leopard cat, but with two - only a tiny handful of breeders in the world have achieved this incredibly difficult feat.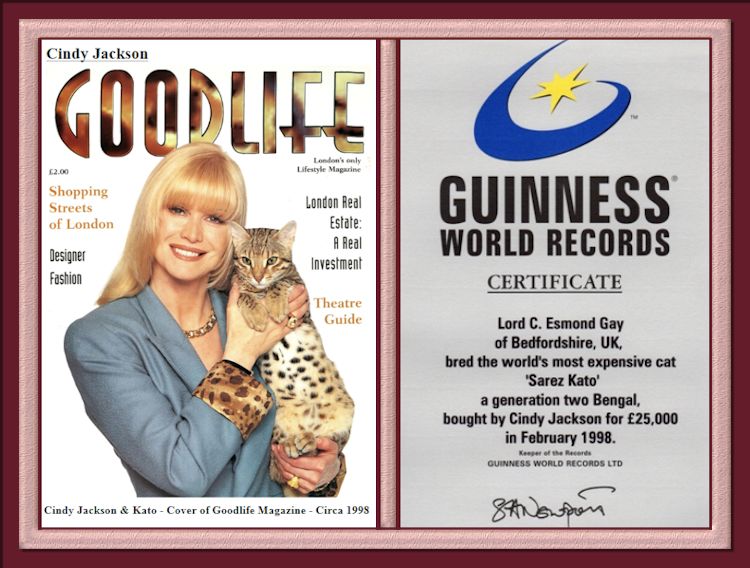 Esmond's adoration for the Bengal breed and his perfectionist attitude produced many amazing cats including Sarez Cato, a magnificent F2 Bengal who officially became the world's most expensive cat when he was sold to famed socialite, Cindy Jackson for $41,435.00 (£25,000) in 1998; but Esmond later broke his own Guinness World Record when he bred the ultimate F1, a Bengal named Sarez Zeus who sold for $150,000.00 (£100,000) in 2003.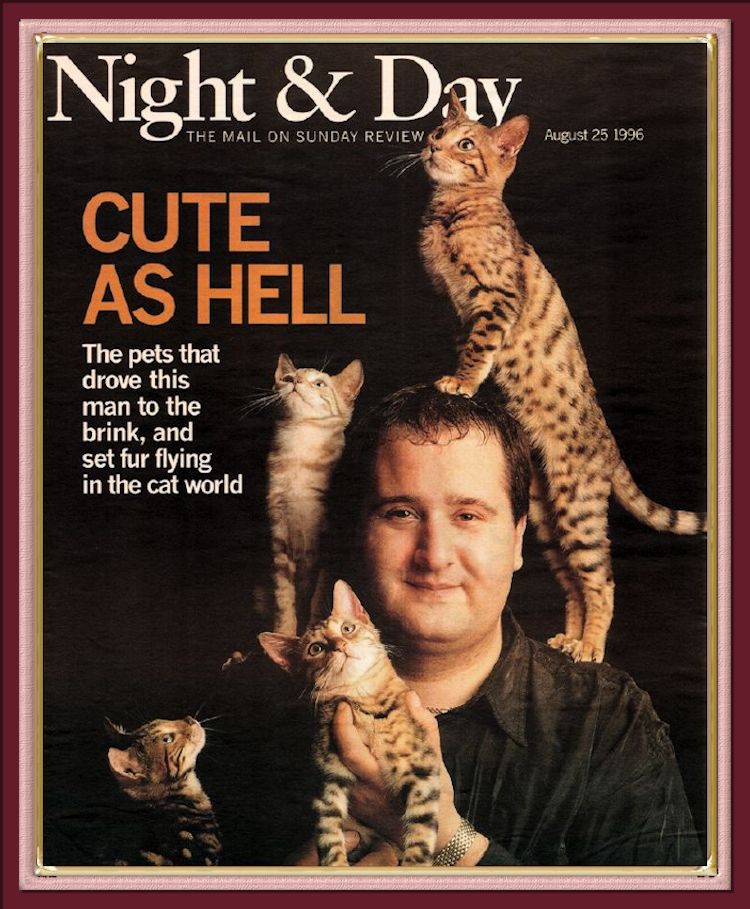 In my opinion, Esmond Gay is the foremost authoritative figure on the Bengal cat, a man who can accurately describe them, their history and the experience of living with them, as well as their wild ancestors. He wrote long and incredibly informative articles throughout his career and they will most assuredly assist any Bengal Cat owner in understanding the breed and the cat fancy. Fortunately I am able to share these breeding stories, photos and other links, with the world:

'Sarez Bengals - Our Story'. This article is a full history of Esmond and his Sarez cattery, from how his obsession with cats began, to all of his phenomenal breakthroughs whilst breeding Bengals. To read it, please click HERE.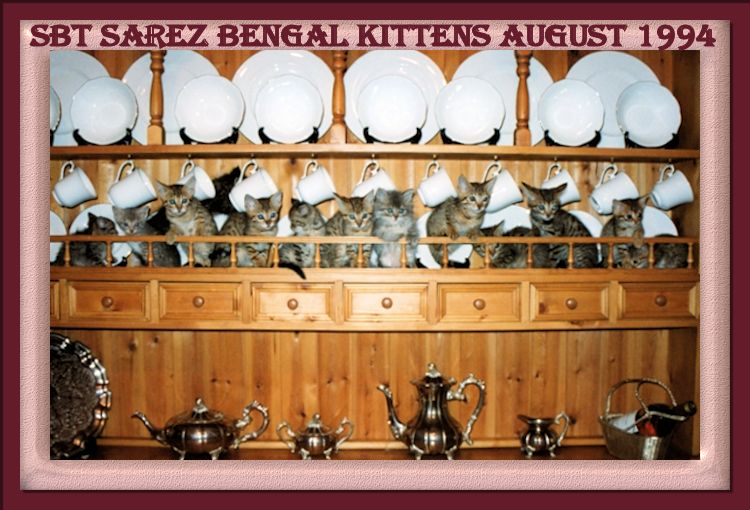 'A Guide to the Magnificent Bengal Cat'. This article gives the history of the Bengal and what life is like living with them and breeding them. It describes their physical characteristics and contains many informative facts about the breed. To read it, please click HERE.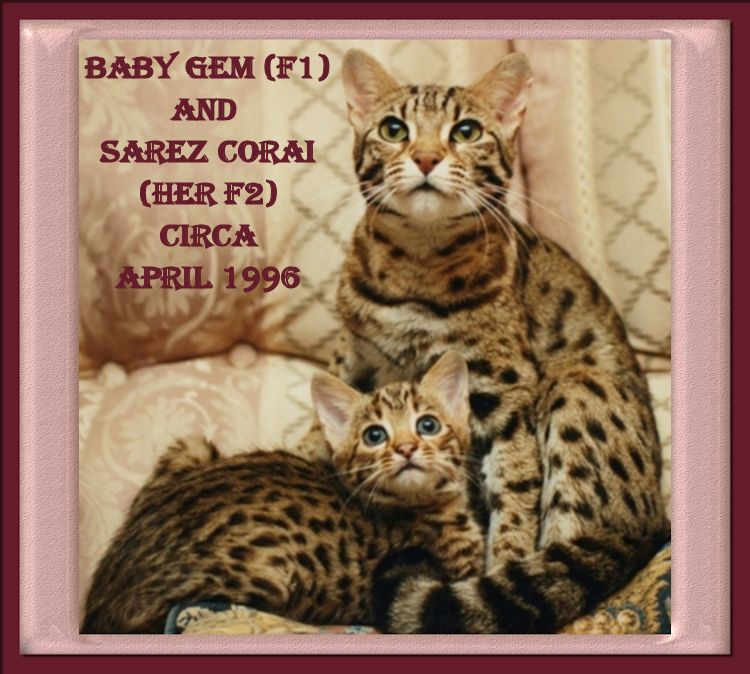 'The Leopard Mimics - F1 and F2 Bengals'. In this article, Esmond speaks about living with and breeding F1 Bengals, as well as the physical and personality characteristics of these early generation Bengals. To read it, please click HERE.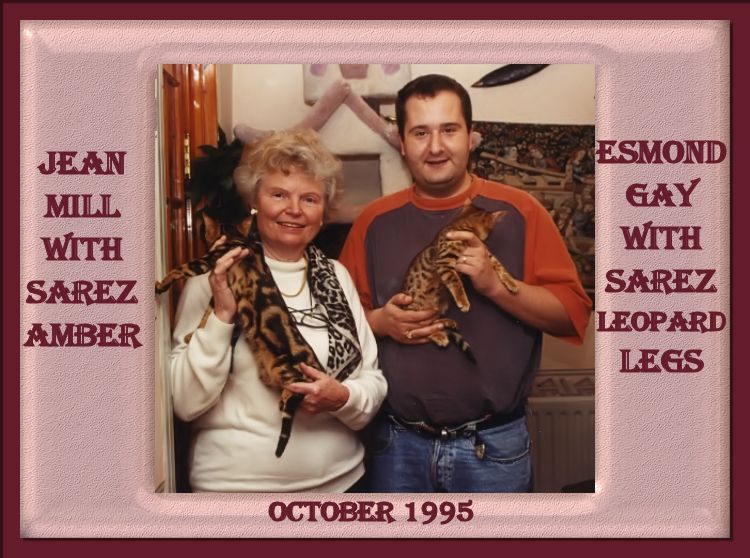 'Sarez Bengals...the Cats that Bewitched the Stars'. Esmond's Bengals gained popularity with celebrities worldwide, they strolled fashion catwalks with supermodels and were frequent TV and newspaper stars; and this article describes it all. To read it, please click HERE.

'The Ultimate F1 Bengal - Sarez Zeus, the World's Most Expensive Cat'. This article describes breeding the world-famous Zeus, a high wild blood F1 with the personality of a puppy; a Bengal that entranced the world. To read it, please click HERE.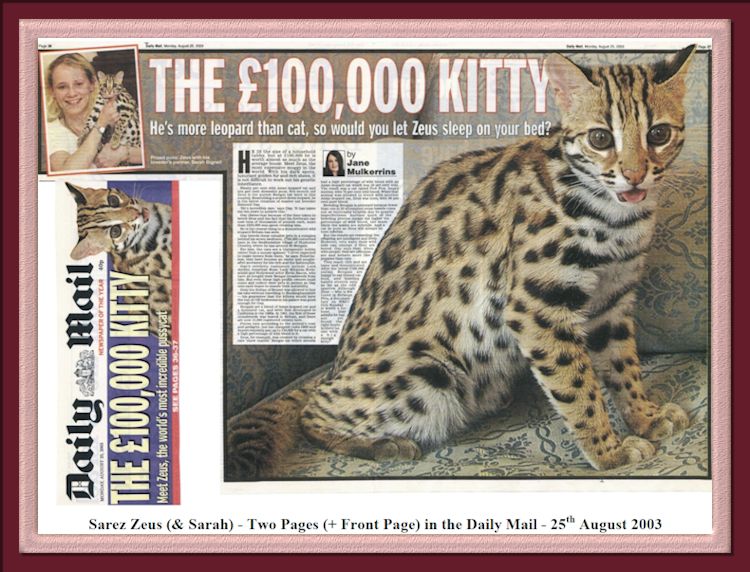 'Buying, Training and Caring for Bengal Cats'. Should you wish to purchase a Bengal, then this article provides guidelines and essential information, enabling the reader to understand the breed and what to look for in a kitten. To read it, please click HERE.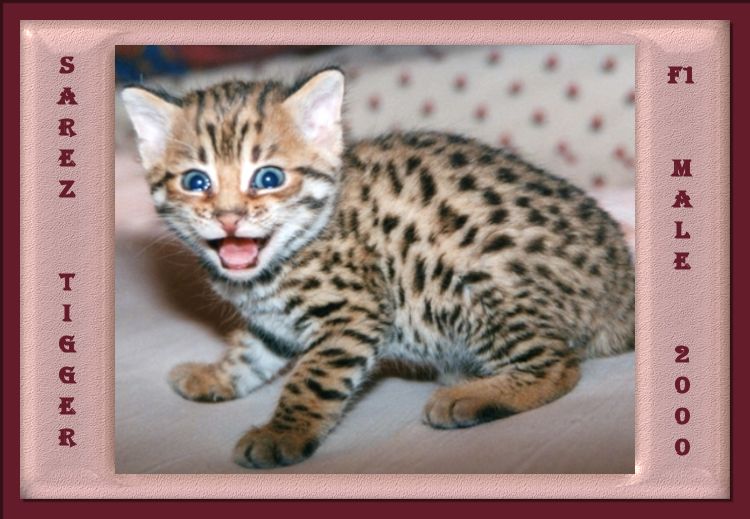 'The Leopard Cat - Founder of the Bengal Breed'. Few breeds of pedigree cat can boast a wild leopard in their recent ancestry; this is a fascinating article about the beautiful yet demure wild cat that brought the Bengal into being. To read it, please click HERE.

'The Sarez Wild Cat Conservation Programme'. This is a heart-warming story about the wild cats and many other species of animals, that have been helped by Esmond's Bengal breeding. To read it, please click HERE.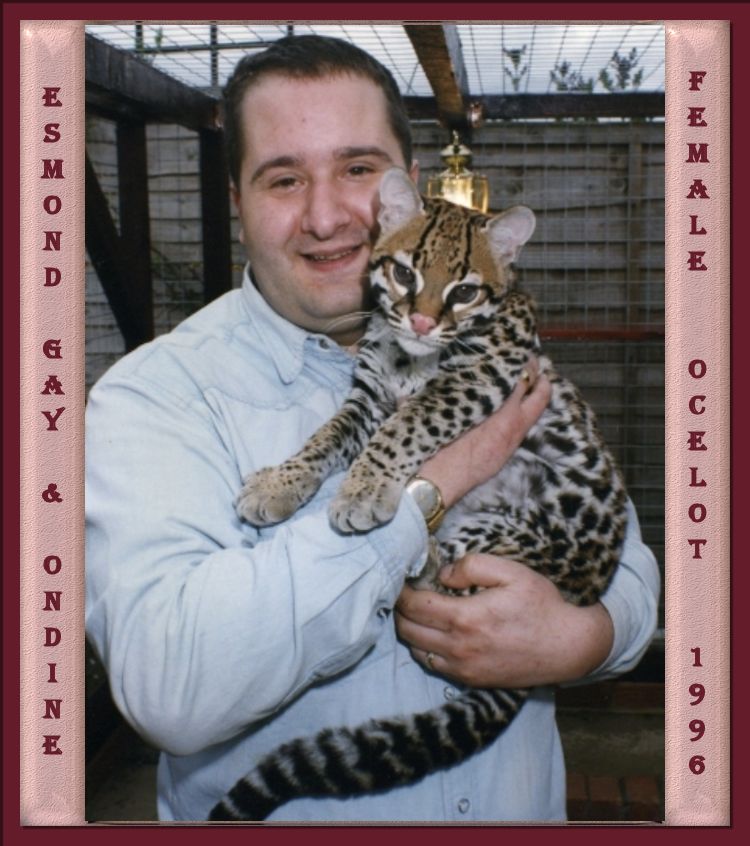 'Bald n' Beautiful Sphynx - Our Story'. This article recounts a new adventure for Esmond; breeding Sphynx cats. This charming naked breed are as unusual as the Bengal, but in very different ways. To read it, please click HERE.

Newspaper and Magazine Articles: Esmond and his cats appeared in 100s of national newspapers and magazines. To read them, please click HERE.

Esmond with Celebrities: For a peek at photos of the famous people who purchased Esmond's kittens, please click HERE.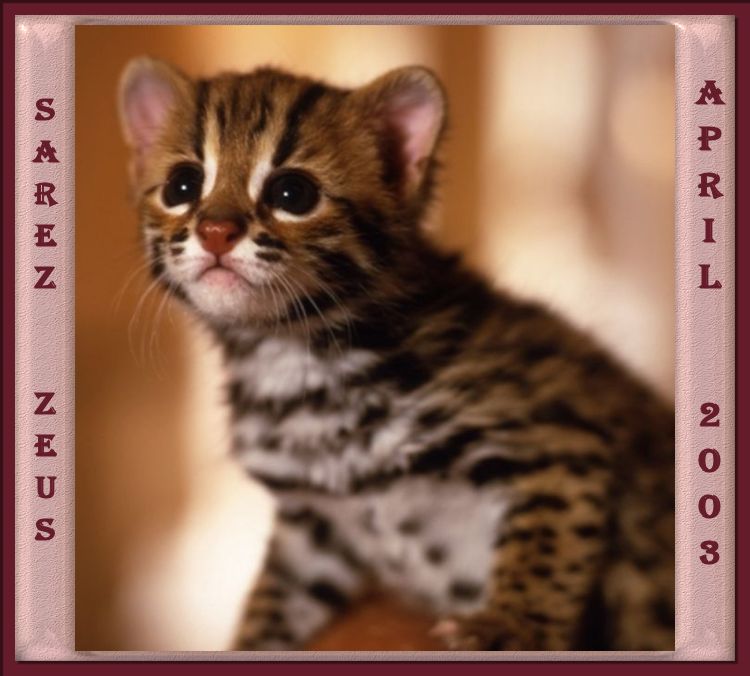 Esmond's Exotic Animals: This is a positively breath-taking album full of photos of Esmond's animals, from Bengals to Leopards and Lemurs. To see them, please click HERE.

The rest of Esmond's public albums on Facebook: To see other public albums, please click HERE.

Esmond's TV Appearances: This is a YouTube channel dedicated to Esmond's TV programmes. You'll see interviews, his Bengals, his ocelots, African leopards, leopard cats as well as all his rescued and wild cats. There is also a tour of his home and Sarez cattery. To watch them, please click HERE.