Bengal Cat Lucy Law and Susan Law

Lucy is so photogenic and thoroughly enjoys having her picture taken in the back garden. Lucy is very gentle with a wonderful disposition plus she is as soft as silk.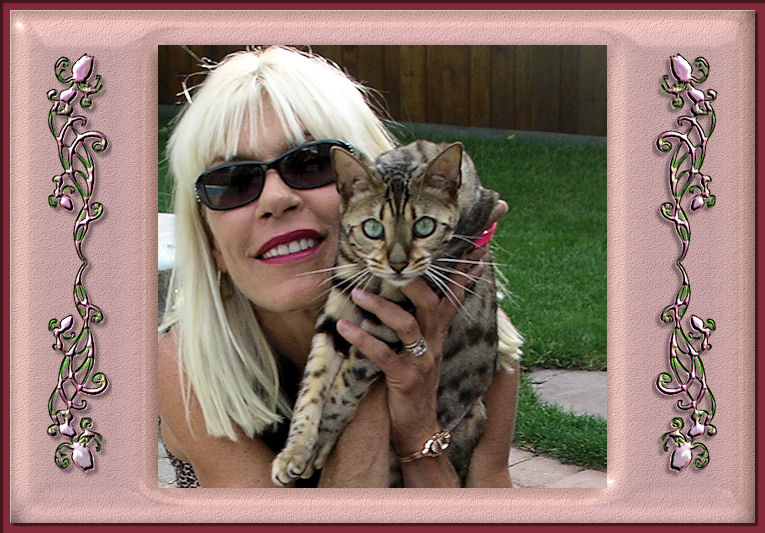 Here we are by the Hydrangeas which are spent for the season but those blooms will make a wonderful dried flower arrangement. Lucy is fixated on a squirrel.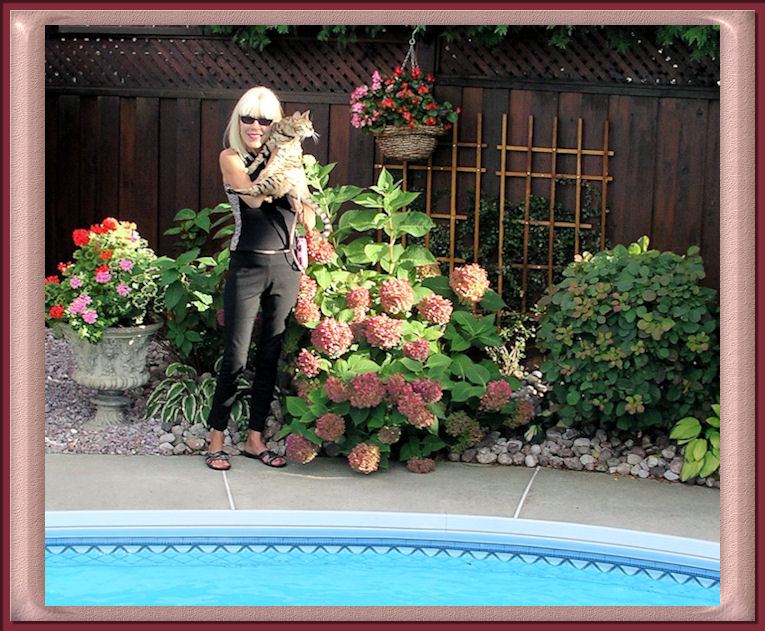 Lucy truly enjoys this area as the trees were removed and I found wonderful pink quartz crushed stones which are very sharp but Lucy enjoys rolling in them. The vines are new and I can hardly wait until they cover the back of the house.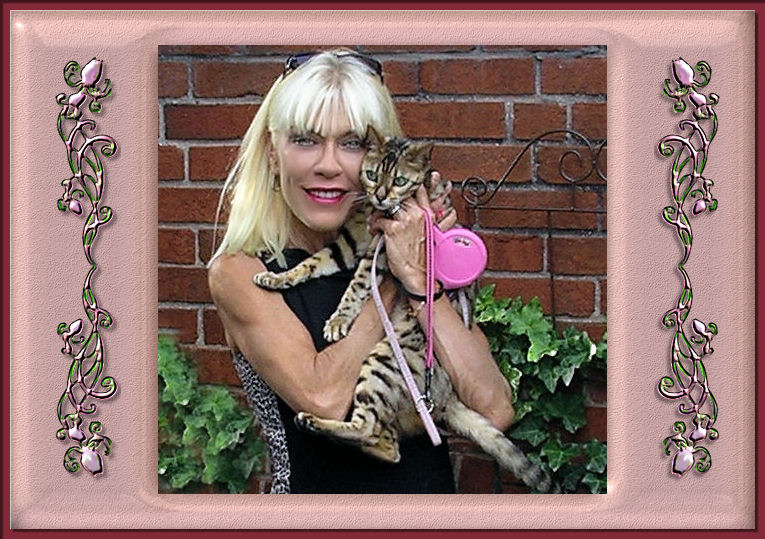 What a sweetheart. Did you ever see a Bengal Cat smile? This image showcases Lucy's wonderful green eyes and when I looked at her mouth I could not believe the edges were turned upward thus giving a very happy appearance.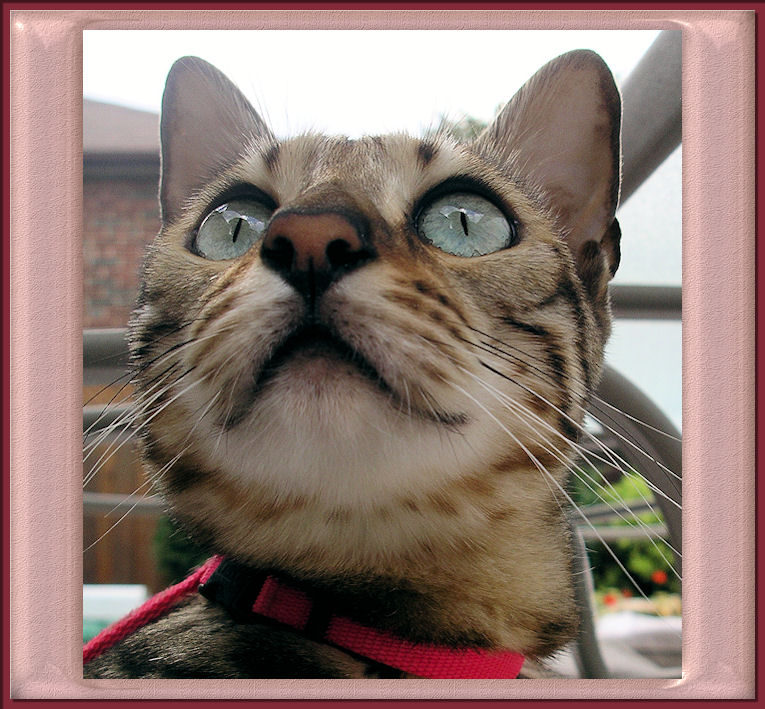 Lucy the Bengal Cat is fascinated with bees and I have to keep her close to me especially in September when the fall flowering Sedums, Rose of Sharon and other plants are loaded with bugs ready to attack.