Bengals as Pets

Bengal Cats are terrific companions. As you can see from the image below my little Bengal Cat Lucy is fascinated with the Ouija board and is extremely vocal.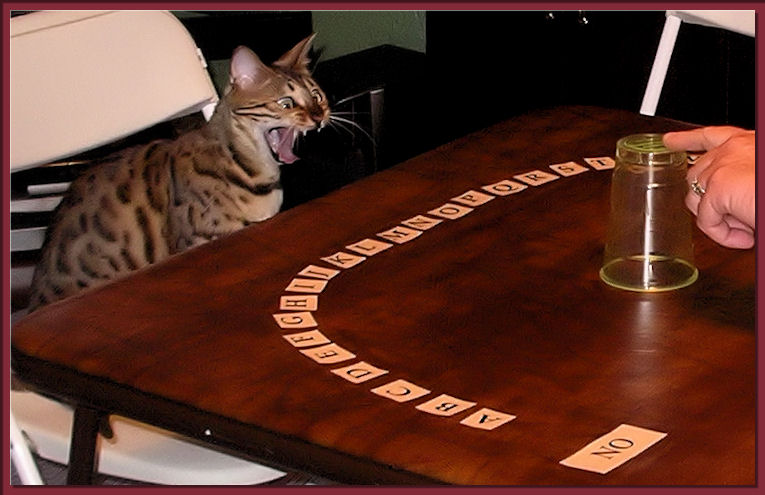 Bengal Cats enjoy being a part of your life in every way. At Christmas Lucy was all over the house checking out the decorations and I am certain she felt her contribution was worthwhile. Bengal Cats are on the move and become an integral part of your family. They are really active and need to run, jump, climb and check out everything in their home.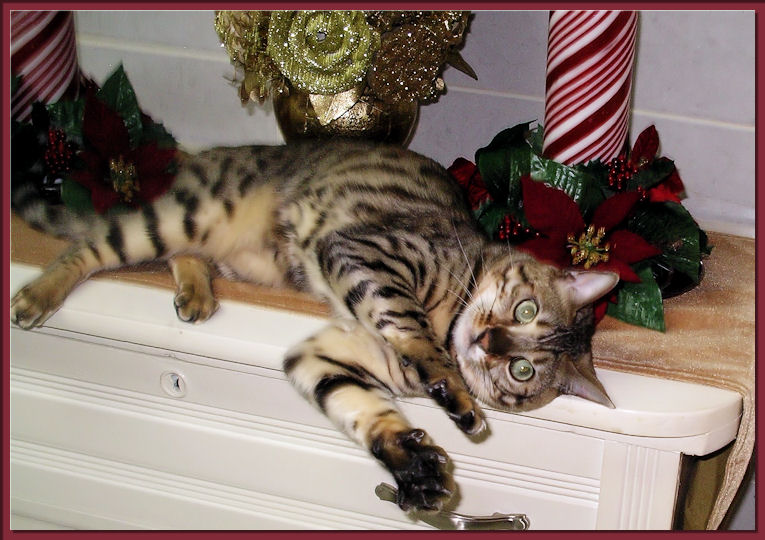 My experience with the Bengal Cat has proven different from domestic cats. My domestic cats were wonderful and given loads of attention however the Bengal Cat requires additional attention as they are so active and I must admit a tired cat is a good cat. The Bengal Cat needs activity, company, toys, posts and if possible the ability to go outdoors on a leash. The Bengal breed is fascinated with water and they actually watch what you are doing and mimic your actions.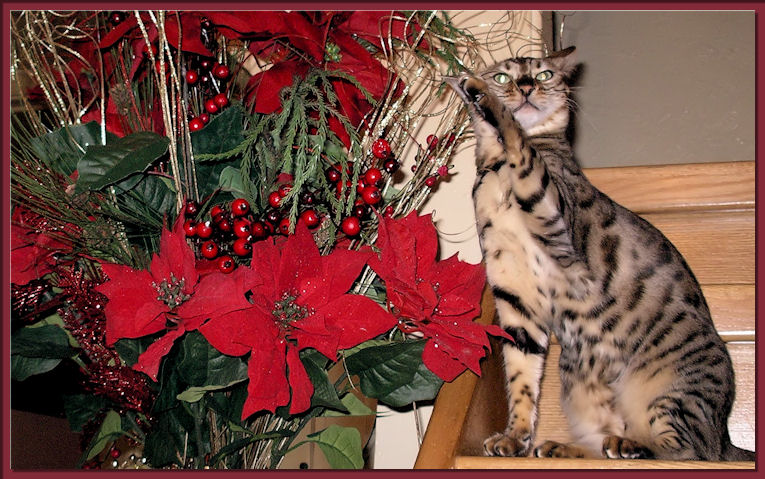 One night I was working on the computer and had a container filled with chocolate covered raisins. I picked a raisin out of the container and Lucy jumped up on the desk to observe. I was not aware she was carefully watching my fingers and hands. I left to get a bottle of water and much to my surprise Lucy the Bengal Cat was picking raisins out of the container one at a time and flicking them around the room. It was astonishing to watch as the Bengal Cat possesses paws that are completely different from a domestic cat.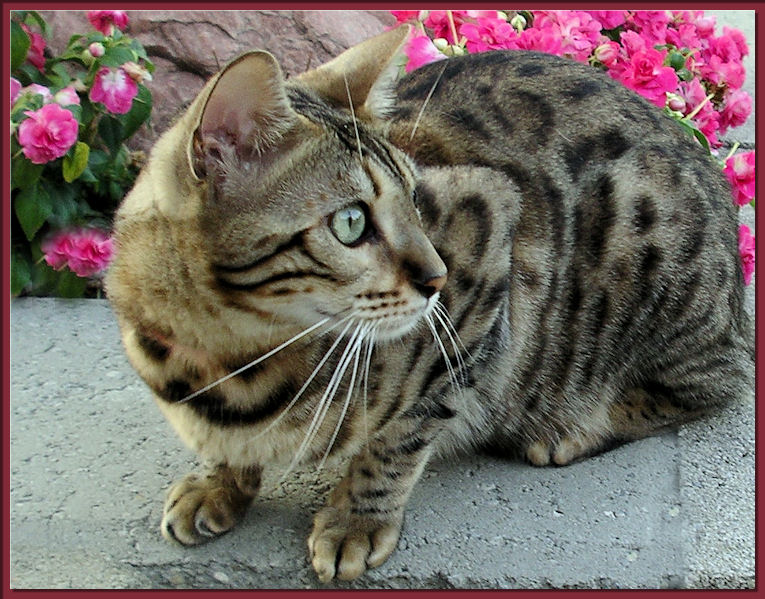 The Bengal Cat can actually use their paws like little hands and meticulously reach into a container and yes pull out one piece of candy. I was stunned watching Lucy remove the raisins from the jar and bat them around the room. In a way their paws are similar to a raccoon in that they can use them with precision which is truly amazing.